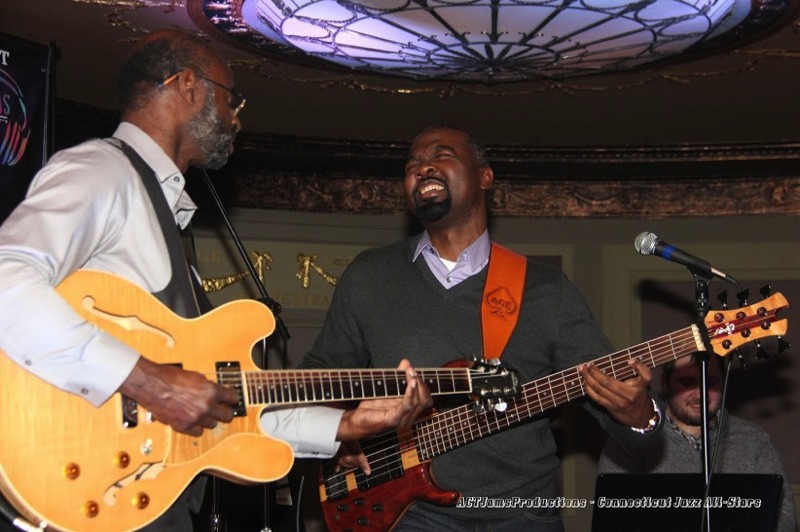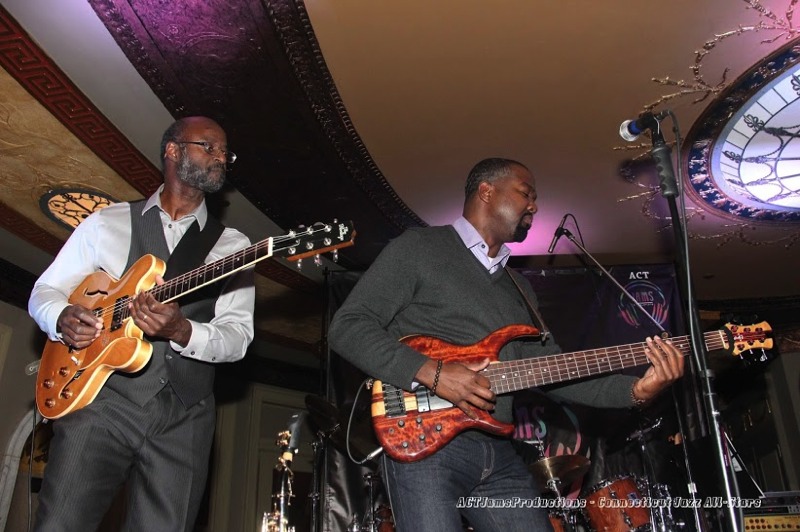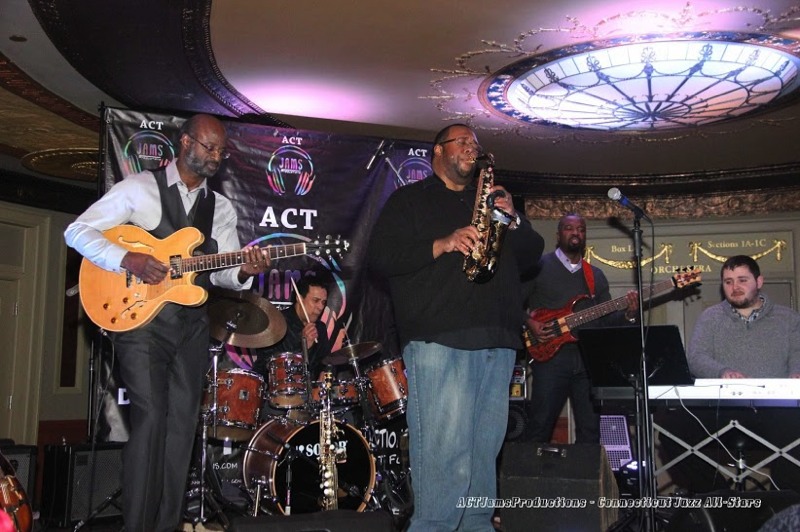 | | | | | |
| --- | --- | --- | --- | --- |
| ISO Unavailable | Unavailablemm | Unavailableev | Unavailable | Unavailable |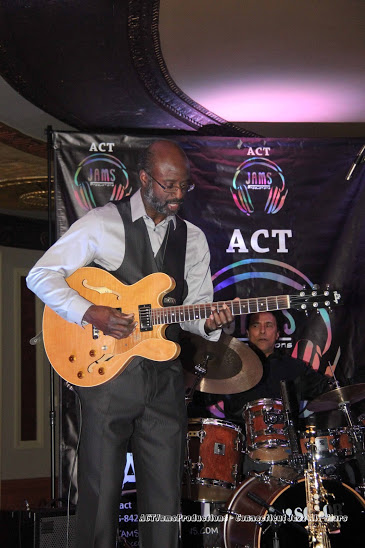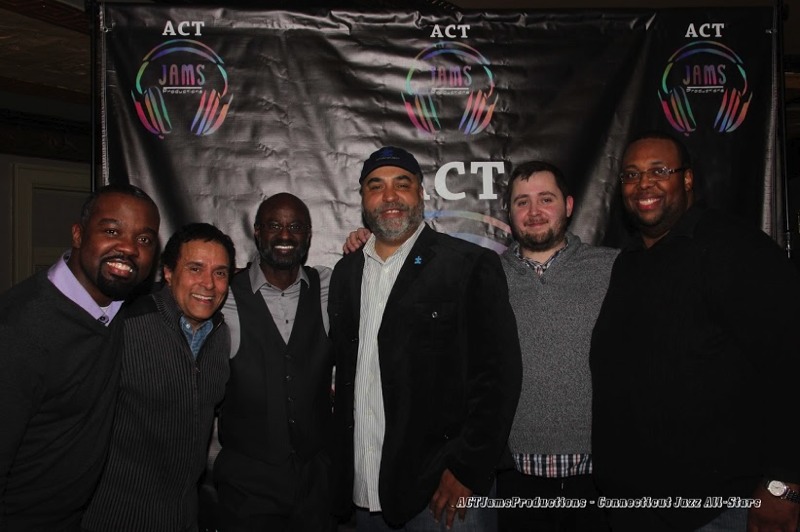 ___________________________________________________________________________________________________________________________________________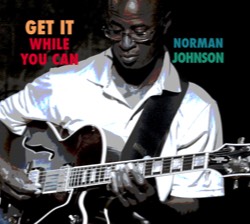 Pacific Coast Jazz is proud to present:
Get It While You Can
. A fantastic collection of great songs from the 70's, and original compositions penned by Norman Johnson, Grayson Hugh, and Don Wallace. This collection of songs gives guitarist Norman Johnson the perfect background for his warm and melodic style of playing. Classics like That's The Way Of The World, Got To Get You Into My Life, and Until You Come Back To Me, take on a new life with Johnson's contemporary jazz treatment, all the time keeping true to the essence of the songs. You'll recognize them, but they will feel fresh. The title cut "Get It While You Can" is a perfect example of groove and fun. With a popping horn section, it is the statement feel for the cd. Danza Dance is a latin infused gem enhanced by Ali Ryerson on flute. Grayson Hugh's mysterious "Saudade" is a soundscape that wraps his superb vocals with Johnson's guitar. Killer Jane is a humorous takeoff on Benny Golson's Killer Joe. It features a swinging funky feel and Steve Davis on trombone. Johnson uses electric, nylon and steel string acoustic guitars, to create a wide variety of sound on this recording.


The list of musicians include, Grayson Hugh - piano and vocals, Ali Ryerson - flute, Steve Davis - trombone, Arti Dixson and Anthony Cusano - drums, Ken Fischer, Alex Nakhimovsky and Matt DeChamplain - piano, Don Wallace and Dave Stoltz - bass, Kwaku Kwaakye Obeng, Eric Galm, and Ed Fast - percussion, Chris Herbert - sax and flute, Ricky Alfonso - trumpet. This is instrumental music that will make you sing. Smooth, warm sounds, infectious beats, and great compositions. The title, Get It While You Can, says it all.


8. Saudade
9. Calle Verde
10. Pack It Up
11. Nagoya Nights

3. Way Of The World
4. Killer Jane
5. Cloud 99
6. Got To Get You Into My Life
7. Until You Come Back To Me
Get It While You Can, Is available at:
Reviews


Robert Cunningham, Lexington Jazz Music Examiner

Listening to the
newest release from Norman Johnson 'Get it While You Can,
'
a new genre would properly classify this collection. For consideration, adding the genre 'soothe-
smooth jazz
'
for any collection that transcends beyond and elevates above the capacity of smooth
jazz.
This genre will only be designated to collections that effectively evaporate all the worries of the day while soothing frayed nerves with smooth peaceful thoughts of tranquility; thus the term 'Soothe-smooth jazz,' or perhaps simply 'soothe jazz.'
Some clever interpretations to well –known songs from
Earth Wind and Fire's
'That's the Way of the World,' and 'Got to Get You into My Life,' as well as,
Aretha Franklin's
'Until You Come Back to Me,' provide fun new versions to these familiar songs. A few Latin songs anchor this collection and provide a well-rounded cornucopia of musical selections. Pay particular attention to song 'Nagoya Nights.' This song epitomizes the concept of 'soothe jazz.'
Enjoy the song, 'Get it While You Can' on
many great jazz stations including NewporterJazz.
Norman Johnson's collection, "Get It While You Can' is the ideal collection to begin one's 2013 library of great music. For those that categorize their collections by genre, make some extra space for the 'soothe-jazz' genre and place Norman Johnson's collection in its appropriate category.


Ed Tankus, Blue Plate Radio
I have listened to this CD several times. Norman Johnson has successfully made some very familiar songs his own and avoided the cookie-cutter approach to recording some old favorites. As one who listens to thousands of tracks on a regular basis, "Get It While You Can" is fresh and exciting from beginning to end. Kudos, too, to Johnson for using gifted musicians known for their straight-ahead chops in an original smooth-jazz way. " Get It While You Can" and get it while it's HOT!
Abyssjazz.com
Get It While You Can is Johnson's sophomore release with an agenda – enjoy life and have big fun doing it. Johnson combines personal favorites like,
That's The Way Of The World,
Got To Get You Into My Life, and Until You Come Back To Me
, with his own composition(s),
Get It While You Can
,
Danza Dance,
Saudade,
and my personal favorite
Killer Jane
– a humorous take off on Quincy Jones classic version of Benny Golson's
Killer Joe
from the female perspective – the end result, a simmering sauce of conversations that groove.
There is a joyous vibe flowing through Get It While You Can that resonated within me. Perhaps it's the interplay of his music, their music, and the guitar; can't say for sure. What I can say with certainty is that the CD works for me. And Norman says, "Music is a lot like love; no matter how much time you think you have left, you have to
Get It While You Can"
… Go. Go on. Go get it.
Owen McNally, The Hartford Courant

Relaxed and bathed in contemporary jazz rhythms, featuring a horn section and guest appearances by the likes of flutist Ali Ryerson, trombonist Steve Davis and pianist/vocalist Grayson Hugh, the new CD is a sunny blend of fun and funk, custom-made, wrinkle-free material expertly tailored by Johnson for discerning smooth jazz fans.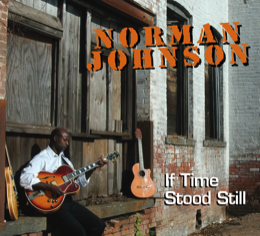 Pacific Coast Jazz is proud to present, NORMAN JOHNSON "If Time Stood Still"

If Time Stood Still, the debut solo release from guitarist Norman Johnson on the Pacific Coast Jazz label, is an exquisite expression of music that has been waiting to happen. From sonic grooves reminiscent of Wes Montgomery and George Benson to the mysterious, sultry melodies that frame Johnson's distinctive sound this recording integrates the best of contemporary and traditional jazz. With over twenty recordings as a sideman, playing with highly respected musicians (Dave Brubeck, Bill Mays, Harvie S., Phil Wilson and Steve Gadd) along with composing and recording music for corporate clients, this release puts Norman Johnson in the spotlight he truly deserves.

Musicians:
Tyler VanOstrand, bass - Chris Herbert, sax - Ken Fischer, piano - Bob Forte,
Arti Dixson, Anthony Cusano, and Chris Lemp, drums - Steve Davis, trombone
Kwaku Kwaakye Obeng, Greg Allan, Eric Galm, percussion - Josh Bruneau, trumpet

2. Acoustic Groove

3. Always And Forever
4. As It Is
5. Starting Tomorrow
6. Can I Get An Amen
7. If Time Stood Still
8. Unforgiven
9. All In Time
10. Midnight Sun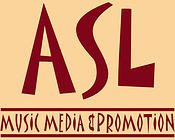 ASL is very PROUD to have 7 of the TOP FIFTY records on the Groove Jazz year-end charts! And FIVE in the TOP TWENTY!! Congrats on a great year to all including:

#2-Jack Prybylski
#4-Shilts
#9-Will Donato
#18-Eumir Deodato
#20-Blake Aaron
#32-Shawn Brock
#35-Norman Johnson

Happy holidays and New Year to all and thanks for such a wonderful 2011! Looking forward to a great 2012!


Brad Walseth, Jazz Chicago.net
"The use of so many different sounds - Johnson moves from acoustic to electric and back, Fischer switches from acoustic to electric piano throughout, Herbert pulls out his soprano sax on "Unforgiven," and Davis' trombone is featured on "All in Time" - creates a truly colorful presentation on this well-balanced and attractive recording. Johnson has been on the scene for many years, but with his fine debut he makes the case that it may be time that he be considered one of the bright new stars on the contemporary jazz guitar scene."

Books Music
"The album is a mixture of polished jazz skill and smooth jazz, with an emphasis on the smooth. Johnson has a healthy band backing him, and when Johnson plays there is a brilliance that works superbly..."

Doug Morissey, MuzikReviews.com
When Norman Johnson was a freshman in high school a friend lent him the George Benson album "The Other Side of Abbey Road" and it changed Norman's life forever. Like the saying goes, a butterfly flaps its wings and Norman Johnson finds his path in life and then a tornado blows through a small town in Oklahoma and flattens everything except the music store, coincidence? Probably, but things happen for a reason my Jazz loving friends! Norman Johnson was born to play the guitar like Miles Davis was born to be a real son of a bitch and also play the trumpet occasionally.
One listen to If Time Stood Still is all the proof you need of the statements I made above. If smooth jazz guitar is all Norman Johnson knows than he knows more than most ever will. If Time Stood Still will leave you wishing it actually would stand still so you could enjoy the moment that this album creates.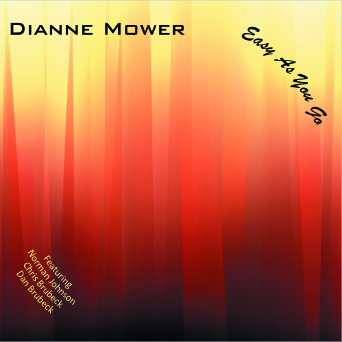 Dianne Mower has a new release, "Easy As You Go", featuring the music of Dave Brubeck. I am proud to be a part of this project which records some of Dave's best, with his sons Chris Brubeck on bass and trombone, and Dan Brubeck on drums and Dianne Mower, vocals. Dianne and I have crafted arrangements of Dave's compositions sans piano, making for a unique approach to his music.

April 2012


I just finished a fantastic tour of Japan in support of June Bisantz and her CD "Let's Fall In Love". This is a beautiful cd covering the music of Chet Baker. With me on Tour was Alex Nakimovsky on piano, June Bisantz, vocals, and Paul Brown on bass. We were also joined in Japan by trumpeter Shinji Uchida. The tour covered four cities and was a great experience. Here are some photos.


All photos by Harrison Judd

Live Doxy, Nagoya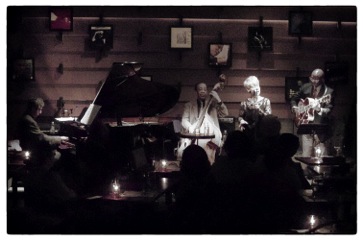 Life Time, Shiquoka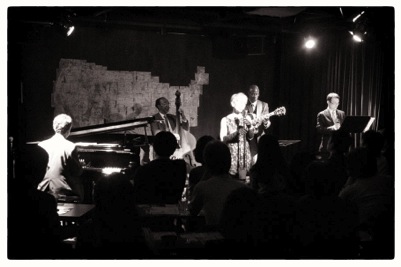 Tokoyo TUC, Tokoyo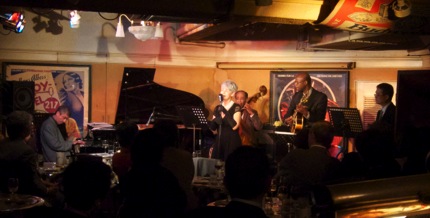 Bar, Bar, Bar, Yokohama